THE FUTURE OF REMOTE COLLABORATION
.
---
✅ PERFECT FOR ONSITE MOBILITY AND UNSCHEDULED MEETINGS
with gobe robots you can...
Reduce cost and time...
With GoBe Robots you can not only save time, but also costs like: Hotel, air travel, taxi and much more.
In other words: No traveling, less C02 emissions - less waste of time.
gobe robots offers you...
Remote collaboration
GoBe Robots offers physical presence for remote team members, customers, partners, consultants and many more.
gobe robots ensures...
Social networking...
With natural mobility and immersive telepresence, GoBe Robots puts you in the room and gives a feeling of real-life involvement.
Connectivity
How to Connect Everywhere
GoBe Robots is all about enabling people to connect with each other in a more human way no matter where you are physically. With a single click - you can control and move the GoBe Robot around anywhere at anytime.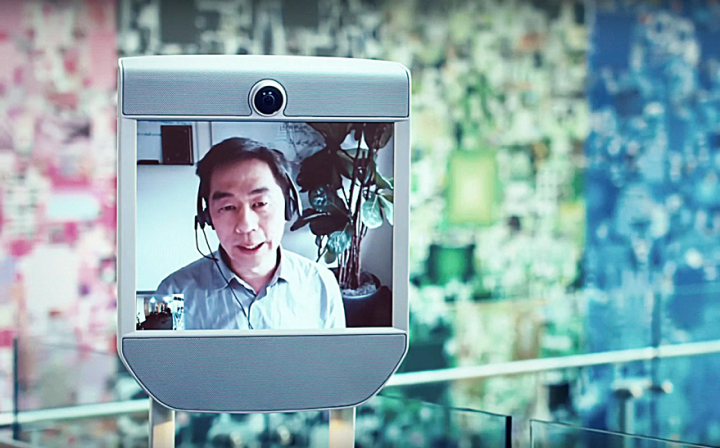 MICROSOFT CASE STUDY
Beam Robot supports Microsoft Research's efforts to save cost and time

UCL CASE STUDY
Beam Robot provides daily presence and dependable mobility for people with disabilities
Why telepresence?
"Use of a Telepresence Robot has allowed me to stay connected with my team without traveling physically as frequently"