Management Outreach
Help your management teams solve the challenges of meaningfully engaging remote employees. GoBe Robots can enable in-person visits to the office through telepresence, creating a more informal and personal atmosphere - optimizing management-level and executive outreach.
As GoBe Robots are a great remote access solution, top management can be alleviated from the concerns associated with a reduced physical presence around their employees.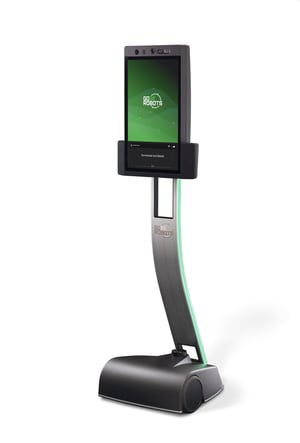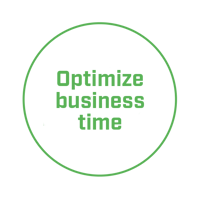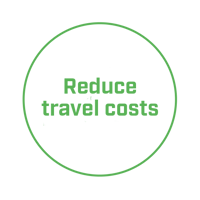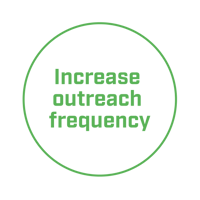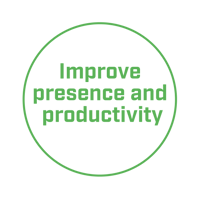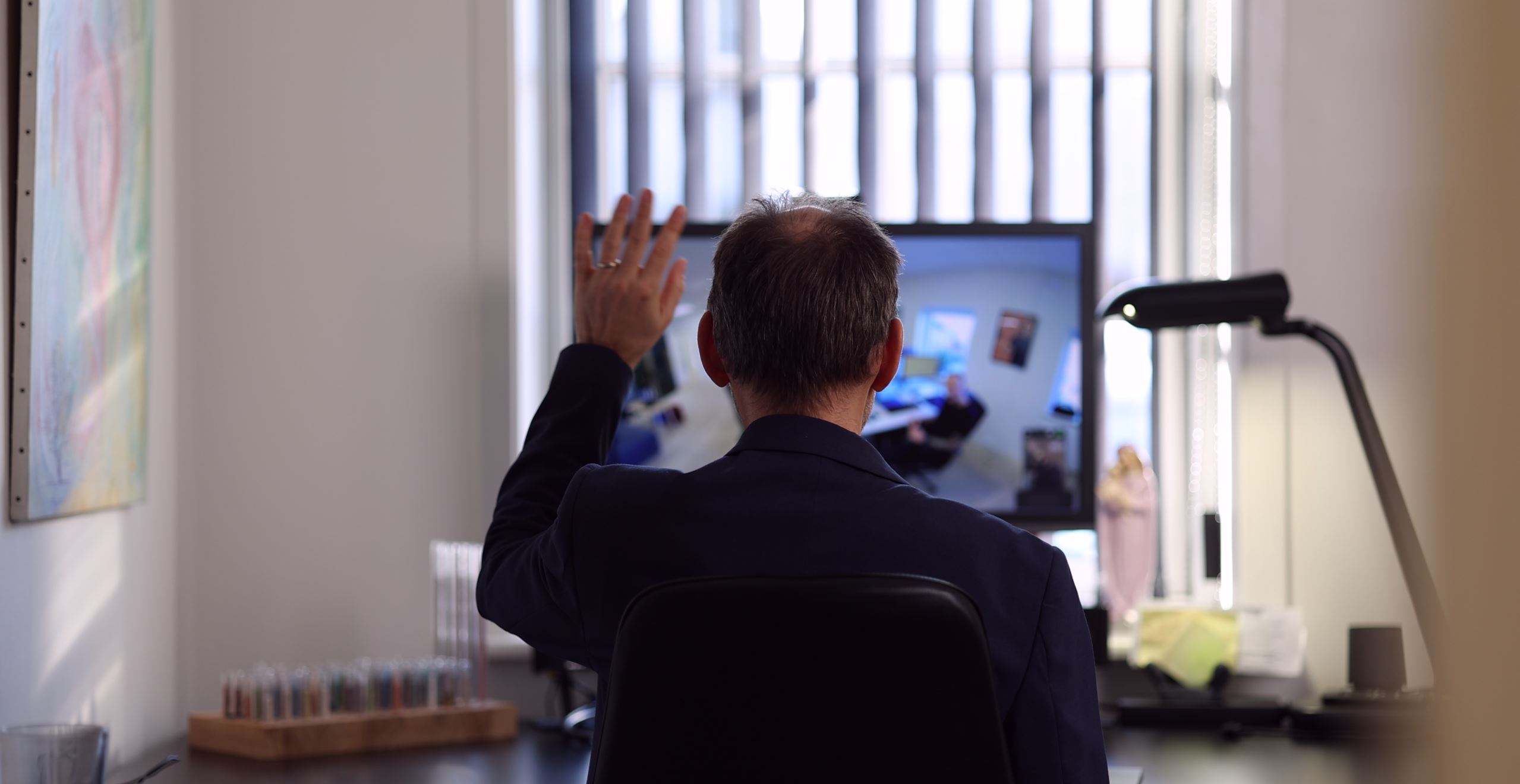 Ensure visible leadership
Visibility is key to building trust within companies and ensuring accountability. Employees and even top-level management need to feel that their leaders care for them - one of the cornerstones of a healthy work environment.

That is why a solution like our telepresence robots will help your management team ensure visible leadership. GoBe Robots can help increase outreach frequency and make it easier to engage with employees in a more meaningful way.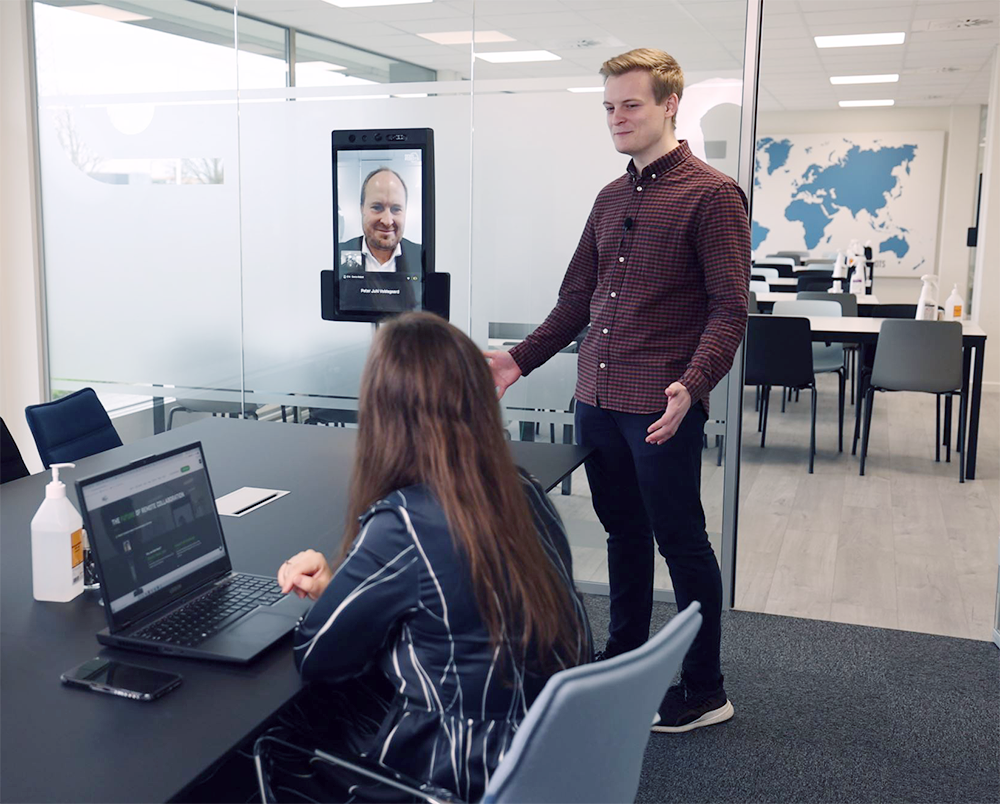 Being a successful remote manager
It's not an easy task to serve, lead, and guide when working remotely. The same goes for managing teams you don't see in-person each day. That's why GoBe Robots have been designed to enable free movement to move around an office and "go" from one meeting room to another. With GoBe Robots, you can attend in-person meetings around the office as if you are actually there

The core difference between telepresence and video conferencing calls is the ability move freely around offices or any remote location. GoBe Robots make it easier to connect with the team at the office in independently mobile way, all while reducing costs associated with travel and time.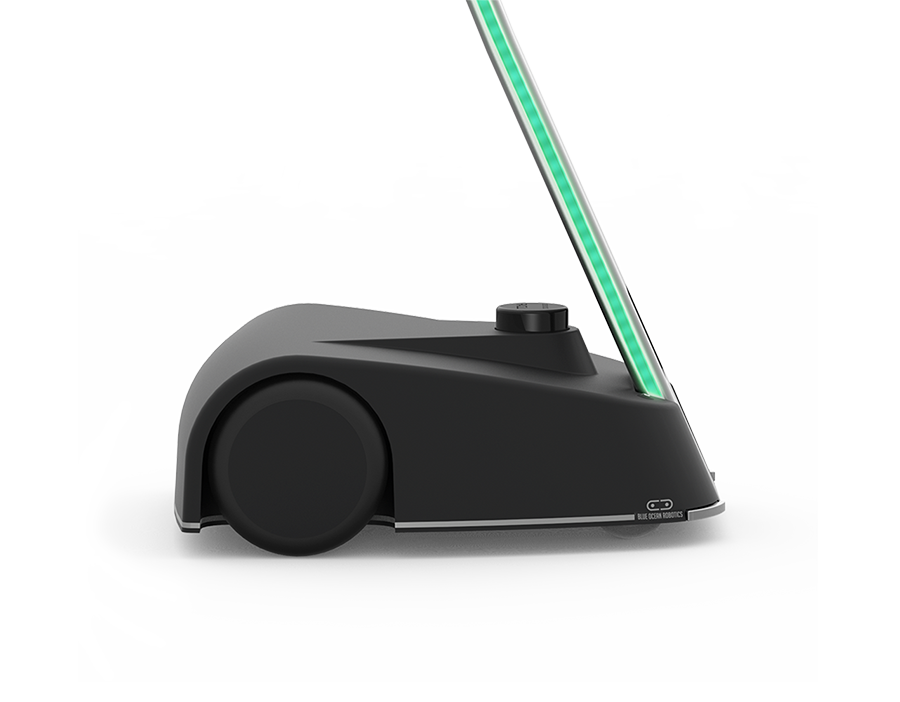 GoBe Present with GoBe Robots
GoBe Robots free you from the limitations of static conference calls and give you the mobility to be present and move around office spaces completely and independently.

The GoBe Robot enables you to move around by yourself and go in any direction you want. It also allows you to travel at full walking speed. So if you want to bounce ideas off a fellow coworker, you'll be able catch up - in more ways than one.
GoBe Present