How Morningtrain created a high-performing team
There is probably no such thing as the perfect recipe for building a high-performing team. One that makes a great impact on a company, while also thriving while doing it. That is, unless you ask Morningtrain. This Danish company would likely tell you they found the key that unlocks a book of corporate secrets - one that only a select few get to read. But they are now ready share their secrets.
As it turns out, Morningtrain has employees that are more eager than ever to put more energy into their jobs - even without being asked to. So why is that??

One of the biggest challenges the company had previously faced was how to navigate the hybrid work model and still achieve great results with various teams. The company quickly learned that their employees wanted control of where, when, and how they worked - and expectations were high for the company to provide such options.

So they adapted.
In our experience, the better someone is feeling, the better relations they have and the more engaged they are in what they do. Ultimately they perform at a higher level as well.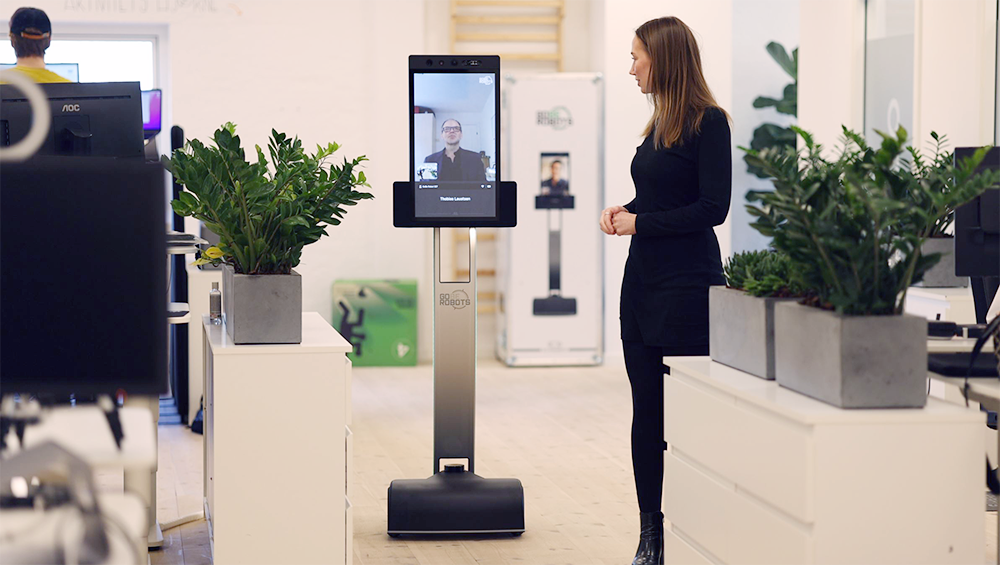 Splitting the focus
Morningtrain have always believed in the model of splitting their focus between 50% on relations and 50% on efficiency. It is important to note that this calculation does not take time into consideration. They are measuring solely on focus.

The reason for this is because they know that the human perspective and well-being is what drives motivation - not efficiency measured by time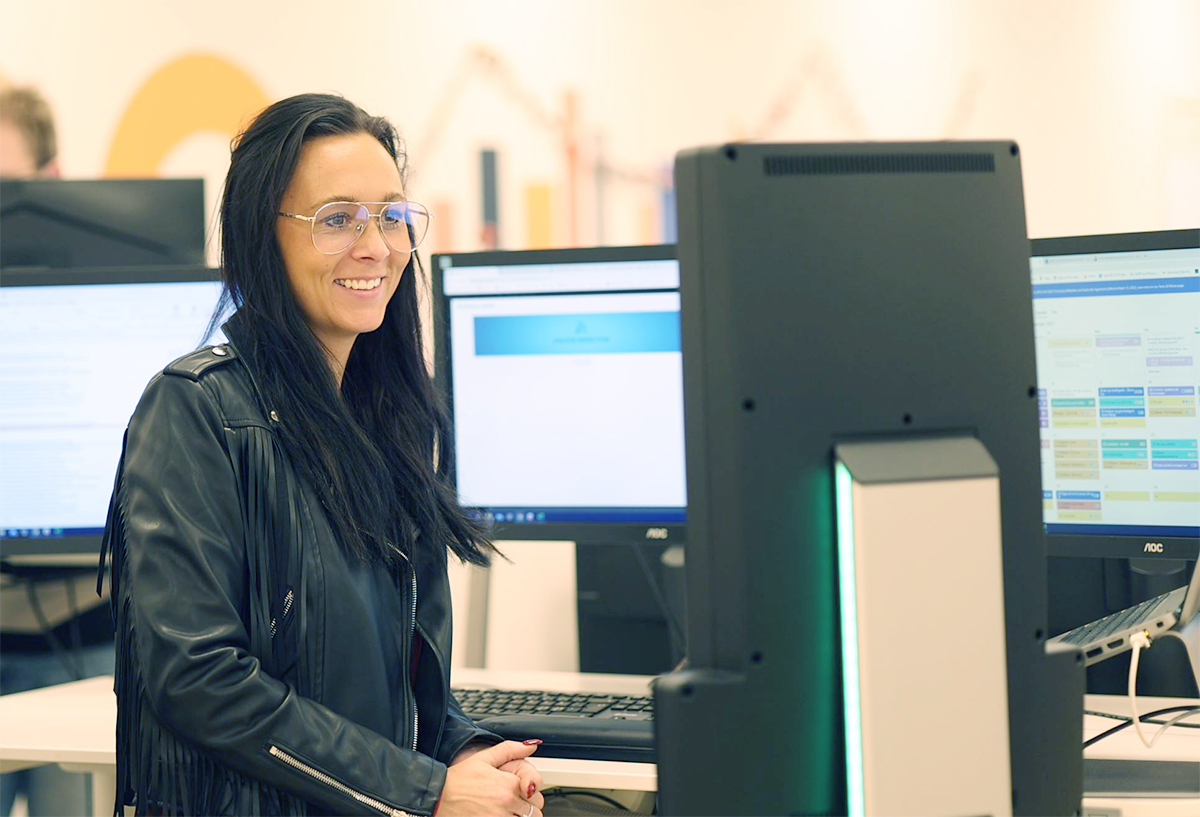 Something was missing
But there was still something missing. How could they connect the social dots between colleagues at the office and those working remotely, without anyone feeling socially disconnected?

Well, the answer was actually pretty simple. For the company to make it all come together, they added the GoBe Robot to the mix. This was to enhance the company's social culture by shortening the distance between the colleagues working remotely and those physically in the office.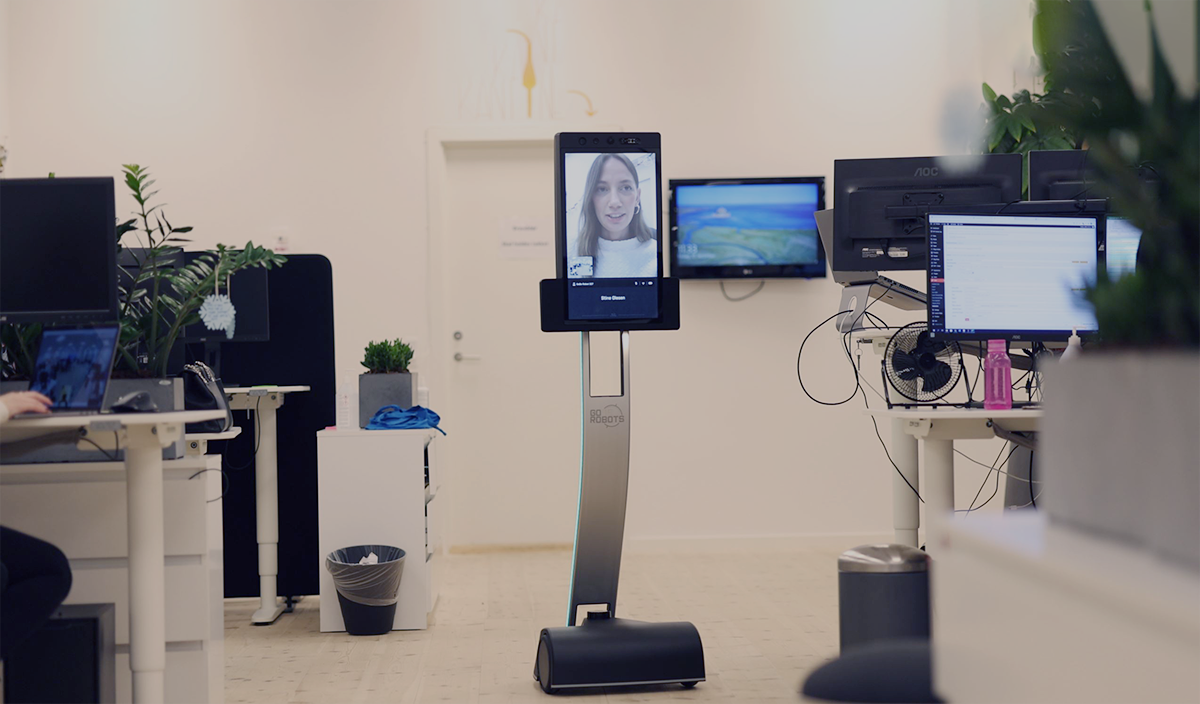 We have a much easier time looking each other in the eyes, both in meetings but also for general questions where you drive up to a colleague on the GoBe Robot. It is important to us to maintain this short distance between the employees.
An alternative to traditional meetings

Besides the obvious benefit of now making sure social interactions are happening through the simple fact of people sharing a physical space together again, Morningtrain also experienced a gain by giving their customers an alternative to the traditional way of having meetings.
This means they are now able to attract customers from many different demographics and places - helping their customers save time and money on travel while also being more environmentally friendly.
Watch the full story here